Course Description
This four-week online professional development certificate course explores how new information-, communication- and mapping technologies can be practically used to respond to disasters, augment situational awareness, improve relief coordination and much more.
The digital revolution is changing disaster response. From the earthquake in Haiti to Typhoon Haiyan in the Philippines, the Ebola outbreak in West Africa and the recent earthquake in Nepal, a range of new tools can help national and international organizations respond faster and more effectively.
Some of these tools can help you complete your work faster and less mistakes, some enable you to summon remote support on the fly in the middle of a disaster. Yet other tools help you make sense of the vast amount of information that is available and that can threaten to overwhelm you.
This course looks at a variety of real world examples from organizations working in the field and analyzes some of the key challenges related to access, implementation, scale, and verification that these new technologies can presents. The course is designed to assist professionals in developing concrete strategies and technological skills to work amid this rapidly evolving landscape. For a more detailed syllabus, please click here.
Course Topics and Featured Tech
Week 1: Introduction & Social Media for Crisis Response
Week 2: Mapping the Crisis: New Techniques for Disaster Response and Preparedness
Week 3: Mobile Response: How Mobile Technology is Changing Disaster Response
Week 4: Looking Ahead: Where New Technologies are Taking Us
Featured Technologies: Twitter, Facebook, Tomnod, OpenStreetMap, OSM Tasking Manager, Ushahidi, FieldPapers, FrontlineSMS, AIDR and more!
Course Objectives
After the course, participants will be able to:
Critically analyze both the opportunities and the pitfalls that emerge when working with technology to respond to crises
Connect relevant development and humanitarian approaches to the technological strategies and tools discussed in the course
Manage specific software platforms and utilize various technological tools for responding to and managing crises
Design dynamic and effective strategies for using technology platforms and tools to respond to challenges in the field
Develop confidence and critical self-awareness in working with social media, maps, and mobile technologies
Course Methodology
This course is delivered entirely online over a period of four weeks.
This course features several live interactive expert presentations each week with leading practitioners, software developers, academics, and donors.
Every live event is recorded and archived for you to watch later.
This course also features a unique hands-on learning environment with animated videos, technology demos, practical activities, networking events, office hours, participant presentations, immersive simulations, and more.
TechChange recommends budgeting a minimum commitment of 5-7 hours per week and scheduling time for the course around your existing obligations.
Participants will have access to all course content for at least 4 months after course completion so the material can be completed and revisited later.
Still have questions? Learn more about Our Model | Browse other Courses
Facilitators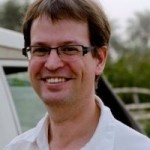 Timo Luege
After nearly ten years of working as a journalist (online, print and radio), Timo worked four years as a Senior Communications Officer for the International Federation of Red Cross and Red Crescent Societies (IFRC) in Geneva and Haiti. During this time, he also launched the IFRC's social media activities and wrote the IFRC social media staff guidelines. He then worked as Protection Delegate for International Committee of the Red Cross (ICRC) in Liberia before starting to work as a consultant. His clients include UN agencies and NGOs. Among other things, he wrote the UNICEF "Social Media in Emergency Guidelines" and contributed to UNOCHA's "Humanitarianism in the Network Age". Over the last year, Timo advised UNHCR- and IFRC-led Shelter Clusters in Myanmar, Mali and most recently the Philippines on Communication and Advocacy. He blogs at Social Media for Good.
Guest Experts
---
Platform Screenshots
---
Technical Requirements
Flash: Flash Player 10 or later, and one of the following browsers:
Windows: Internet Explorer 6 and later, Firefox 1.x and later, Safari 3 and later, Google Chrome, Opera 9.5 and later
Mac: Safari 3 and later, Firefox 1.x and later, Google Chrome
Linux: Firefox 1.x and later
HTML5:
Windows: Internet Explorer 6 and later, Firefox 1.x and later, Safari 3 and later, Google Chrome, Opera 9.5 and later
Mac: Safari 3 and later, Firefox 1.x and later, Google Chrome
Linux: Firefox 1.x and later
Apple iOS: Articulate Mobile Player; Apple iOS 5.0 or later on iPad
---
Testimonials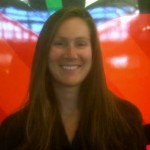 TechChange courses allow you to interact with a dynamic group of global changemakers. Invest in your own professional development with TechChange.
- Megan McAdams, Safe Passage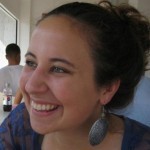 I hadn't expected the course to be so interactive – modeled around a unique social network that gave the participants an opportunity to interact both in and out of the class. I was pleasantly surprised by the flexibility of the course as well – as it was easy to participate whenever I had the time in between my travels and full-time job.
- Julienne, Graduate Student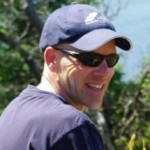 TechChange connects learners with thought leaders and researchers applying tech 2.0 to real world emergency response challenges within an agile online learning environment…. As a mid-career learner from the private sector I really appreciated the professional learning environment created by Nick, Rob, and the amazing group of guest experts – all leaders and yet still learners in their fields who were genuinely open to having a real two-way dialogue.
- Richard, Inform Solutions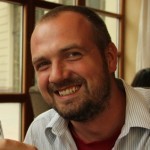 I've done courses in the past that have used Moodle, but they just aren't good enough. This was a very good and easy to follow course structure.
- Roderick, ICT Specialist Ambo University Ethiopia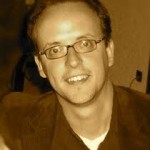 TechChange provides the most valuable online courses on humanitarian technology that I know of. This is why I regularly refer colleagues from the UN and human rights groups to TechChange. They're professional and always on top of the technology. They've also developed an excellent platform to maximize the value of online training.
- Patrick Meier, Ushahidi
---