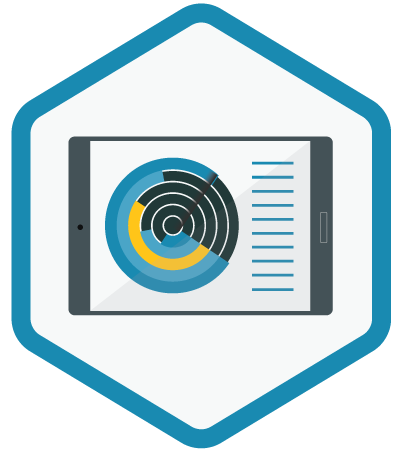 TC311:

Technology for Data Visualization

May 15, 2017 - June 09, 2017 | Facilitated by Nick Martin

Apply Now
Course Description
Are you analyzing your data efficiently and displaying them effectively? Nearly all of us are responsible for producing reports for our colleagues, supervisors, and clients. Good data visualization is essential to analyzing your data quickly and with the greatest value.
The importance of data visualization has become apparent in the current era of 'big data' that we live in. Effectively visualizing data can lead to recognizing key learnings quicker and more effectively demonstrate impact.
This four-week online certificate course will focus on building skills and strategies to better visualize and analyze data using a variety of tech tools. It will feature live interactive guest expert presentations with leading M&E practitioners, software developers, and data scientists. It will also include a unique hands-on learning environment with animated videos, technology demos, practical activities, networking events, immersive simulations and more.
Effective data visualization requires both critical thinking skills and technical skills. During this course, we'll walk you through the step-by-step design process, which encompasses both skillsets. You'll learn:
What data visualization is and why our brains respond so well to graphics;
Which up-and-coming trends in the data presentation field and in software development worth paying attention to;
How to design charts that fit your unique stakeholders' information needs and interests;
Which dissemination format is best for your project–like static graphs within reports, handouts, presentations, or infographics, or interactive graphs within dashboards, websites, animated videos, and GIFs;
Chart choosing tips, like which layouts are best for showcasing time series data, part-to-whole relationships, geographic patterns, or nested data;
Strategies for displaying qualitative and text-based data, like sentiment analysis, color-coding, timelines, calendars, and diagrams;
How to select and use software tools–Excel, R, Tableau, mapping programs, and more–that are best suited to your chart type of choice; and
Which default settings in your computer program need to be adjusted to ensure that your graph follows best practices. For example, you'll learn how to write titles, subtitles, and annotations that capture your desired takeaway messages; how to highlight your key findings with color; and how to ensure that your visualizations are readable for viewers with colorblindness.
Participants will create data visualizations and get feedback from the course's experts, facilitators, and fellow participants. For example, during Week 1, you'll consider your audience's information needs, the dissemination format for your visualization, what types of data wrangling techniques are needed to get your dataset ready to visualize, and key data responsibility issues. During Week 2, you'll learn to select the best chart types for your dataset–beyond the overused pie chart and bar chart–and you'll begin prototyping your visualization. During Week 3, we'll dive even heavier into tools, and you'll hear from experts about Tableau, R, and more. During Week 4, you'll continue editing your visualization to ensure that it follows best practices in alignment, color, text, and more.
Your viewers will understand your data at a glance and retain information for the long run. We hope to see you online in November!
For a more detailed syllabus, please click here.
Course Topics and Featured Tech
Data visualization fundamentals
Prototyping data visualizations
Qualitative data analysis/visualization
Key chart types for M&E
Course Objectives
At the conclusion of the course, participants will be able to:
critically analyze both the opportunities and the pitfalls that emerge when working with technology to visualize data.
connect relevant development theories to the technological strategies and tools discussed in the course.
manage specific software platforms and tools for data visualization activities
design dynamic and effective strategies for using tools and platforms improve data visualization efforts.
develop critical self-confidence for working with technology to address data visualization challenges.
Course Methodology
This course is delivered entirely online over a period of four weeks.
This course features several live interactive expert presentations each week with leading practitioners, software developers, academics, and donors.
Every live event is recorded and archived for you to watch later.
This course also features a unique hands-on learning environment with animated videos, technology demos, practical activities, networking events, office hours, participant presentations, immersive simulations, and more.
TechChange recommends budgeting a minimum commitment of 5-7 hours per week and scheduling time for the course around your existing obligations.
Participants will have access to all course content for at least 4 months after course completion so the material can be completed and revisited later.
Course Price
$395 if application and payment is submitted by February 20th, 2017
$445 if application and payment is submitted by March 20th, 2017
$495 if application and payment is submitted by course start date
Group discount rates available. For more details, please contact us at social [at] techchange.org.
If you are not happy with your course experience for any reason, TechChange is happy to discuss refunds.
Interested in this course? It's also part of our Technology for Monitoring and Evaluation diploma program! Check out all of our courses in our Technology for M&E diploma program here.
Browse through our diploma catalog here!
Still have questions? Learn more about Our Model | Browse other Courses
Facilitators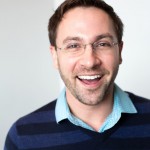 Nick Martin
Nick Martin is an educator, technologist, and social entrepreneur with over ten years of expertise in international development and social innovation. He is the founder and CEO of TechChange and an adjunct faculty member at Georgetown and George Washington Universities. He has won numerous awards for his teaching and leadership and has been featured in the New York Times, Fast Company, The Economist and Forbes.
Guest Experts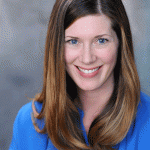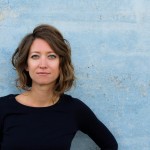 Stephanie Evergreen
Evergreen Data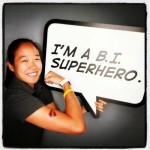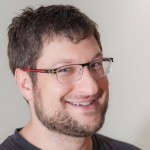 Noah Iliinsky
Amazon Web Services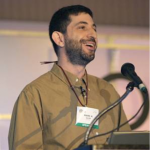 Marc A. Smith
Connected Action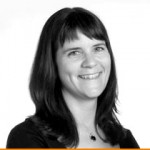 Taj Carson
Carson Research Consulting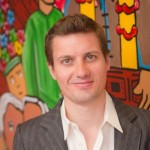 Tony Fujs
Latin American Youth Center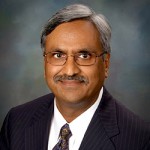 Rakesh Mohan
Idaho's Legislative Office of Performance Evaluations
---
Platform Screenshots
---
Technical Requirements
Flash: Flash Player 10 or later, and one of the following browsers:
Windows: Internet Explorer 6 and later, Firefox 1.x and later, Safari 3 and later, Google Chrome, Opera 9.5 and later
Mac: Safari 3 and later, Firefox 1.x and later, Google Chrome
Linux: Firefox 1.x and later
HTML5:
Windows: Internet Explorer 6 and later, Firefox 1.x and later, Safari 3 and later, Google Chrome, Opera 9.5 and later
Mac: Safari 3 and later, Firefox 1.x and later, Google Chrome
Linux: Firefox 1.x and later
Apple iOS: Articulate Mobile Player; Apple iOS 5.0 or later on iPad
---
Testimonials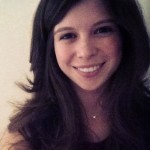 As a beginner to data vis, I couldn't have asked for a better introductory course. Engaging and very well-designed, the course covered a lot of ground, yet still dove deep into key topics and provided a lot of valuable resources to reference and leverage past the course's duration. TechChange (and Ann and Norman) have set the bar high for online learning.
- Emma Schwartz, Squiid, Inc.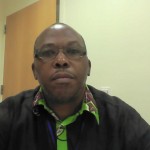 You don't need to be an expert in statistics or in IT to be able to understand what is taught. I learnt a lot in a very short time and I feel now empowered to better do my job as M&E advisor. I'm now able to better visualize/present data to my supervisors to help them make evidence-based decisions.
- Joseph Sylvain Kouakou, Centers for Diseases Control and Prevention (CDC), Cote d'Ivoire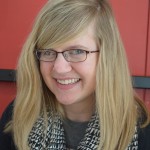 It's a superb introduction to all things data visualization with a focus on getting the most out of your data to create a specific story. It's not just about creating pretty things, but rather focusing on the best methods to visualize the results in an effective manner.
- Christina Gorga, Westat
---