Course Description
Activists, politicians, and academics alike have heralded social media as a revolutionarily change in the way people, organizations, and governments interact with each other. In the past few years, social media has been credited with toppling totalitarian regimes during the Arab Spring, highlighting social inequities with the Occupy Wall Street movement, and shining an unwanted spotlight on one of the worst dictators of the modern era through KONY2012. These and other campaigns have shown the incredible potential of social media platforms to let us dream of better, more efficient ways to construct open governments and have allowed us to reshape how we think about our world and ourselves.
But not everybody has viewed social media so positively. Perhaps most famously, Malcolm Gladwell cautioned against blind faith in the power of social media, suggesting that behind every tweet were pre-established, strong, face-to-face ties. Details about the success of KONY2012 and the physical staying power of Occupy Wall Street suggest there may be something to this.
Through these case studies and more, this four-week online certificate course will examine where social media has succeeded, where it has failed, and how we can learn from these cases to leverage social media most effectively in the future.
Participants in the course will gain practical exposure to a variety of social media platforms and tools that streamline platform management. They will also learn methods and best practices for putting together a social media campaign, tracking success of the tactics and strategies employed, and letting data driven decision-making and outcomes. Participants can expect a dynamic and interactive learning environment with a variety of discussions, practical exercises, and expert talks aimed at crafting and executing an effective digital strategy for the 21st century. Participants will have a chance to collaborate to produce an original case study around social media use in the real world as well as a campaign that could be put into effect.
Course Topics and Featured Tech
Case studies that highlight best practices and potentials
Social media platforms for digital engagement (Twitter, Facebook, YouTube, Pinterest, Tumblr)
Big data and social media monitoring: How to sift through the noise
Crafting social media campaigns that fit into a larger narrative
Why analytics and data visualization tools matter (Tweetdeck, Buffer, Visual.ly, Change.org, and more)
Course Objectives
By the end of the course, participants will be able to…
Critically analyze both the opportunities and the pitfalls that emerge when leveraging social media to facilitate social change
Manage specific social media tools for advocacy, research and policy-planning
Develop integrated campaigns that leverage social to support to the mission
Analyze online metrics to test and improve digital engagement strategies
Craft a social media campaign from scratch that ties together best practices, campaign creation, and tools for evaluating success
Still have questions? Learn more about Our Model | Browse other Courses
Facilitators

Guest Experts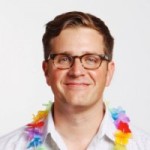 Lawrence Grodeska
Change.org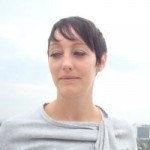 Caitlin Turner
George Mason University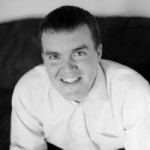 Michael Poffenberger
Resolve LRA Crisis Initiative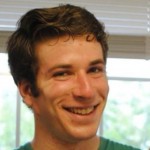 Daniel Solomon
Author, Securing Rights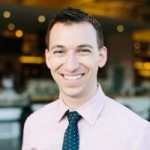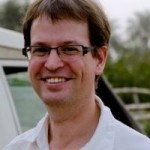 Timo Luege
Social Media for Good
---
Platform Screenshots
---
Technical Requirements
Flash: Flash Player 10 or later, and one of the following browsers:
Windows: Internet Explorer 6 and later, Firefox 1.x and later, Safari 3 and later, Google Chrome, Opera 9.5 and later
Mac: Safari 3 and later, Firefox 1.x and later, Google Chrome
Linux: Firefox 1.x and later
HTML5:
Windows: Internet Explorer 6 and later, Firefox 1.x and later, Safari 3 and later, Google Chrome, Opera 9.5 and later
Mac: Safari 3 and later, Firefox 1.x and later, Google Chrome
Linux: Firefox 1.x and later
Apple iOS: Articulate Mobile Player; Apple iOS 5.0 or later on iPad
---