TC108:

Social Intrapreneurship - Innovation Within Institutions

Spring 2014 | Facilitated by Joe Agoada

Apply Now
Course Description
Feeling like your creative ideas are hitting a wall every time you try to implement them at your organization? Looking for new entrepreneurial skills to drive the social or environmental impact of a double bottom line business?
TechChange has teamed up with Ashoka Changemakers, one of the leading organizations in the field of social enterprise, to create a four-week online certificate course in social intrapreneurship. Social "intrapreneurs" are employees within institutions across the private, public, and non-profit sectors that apply an entrepreneurial skill set to create positive social and environmental impact. Check out how Forbes is calling the Social Intrapreneur the Most Valuable Employee of 2014.
This course is designed to assist individuals in pitching, planning, and executing innovative and socially conscious programs within existing organizations. It will feature a dynamic learning environment with a number of real-world case studies, custom animations and video tutorials, live sessions with leading social intrapreneurs, and practical simulations to apply new skills and strategies. The TechChange learning model was recently featured in Fast Company as a top educational resource for aspiring social entrepreneurs. Read article here.
The course will also include a custom 'concept formation' curriculum developed by Ashoka Changemakers that will guide participants through process of creating a variety of tangible products including: concept notes, budgets, and pitch decks. The TechChange and Ashoka Changemakers teams will not only provide personalized feedback on these products but also facilitate a number opportunities for participants to network and exchange ideas with like-minded classmates throughout the course.
Course questions? Email jestevez@techchange.org.
Course Topics and Featured Tech
Week 1: Why Every Organization Needs Social Intrapreneurship
Week 2: Selecting the Right Problem to Solve
Week 3: Strategies for Advancing Social Innovation Within Your Institution
Week 4: Prototyping and Pitching
For a more detailed syllabus, please click here.
Course Price
$395 if application and payment is submitted by February 21, 2014.
$445 if application and payment is submitted by start of course
Group discount rates available. For more details, please contact us at info [at] techchange.org.
Still have questions? Learn more about Our Model | Browse other Courses
Facilitators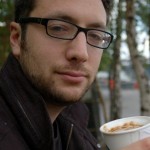 Guest Experts

David Bray
Federal Communications Commission, Chief Information Officer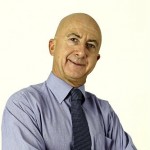 David Grayson
The Doughty Centre for Corporate Responsibility Cranfield School of Management UK, Director and Professor of CSR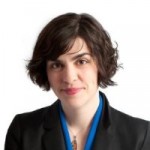 Shannon Lucas
Vodafone Global Enterprise, Senior Enterprise Innovation Manager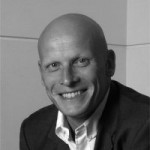 Gib Bulloch
Accenture, Executive Director of Development Partnerships

Sachin Malhan
Ashoka Changemakers, Executive Partner & Director of Product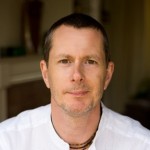 Ken Banks
Founder of Kiwanja.net and FrontlineSMS
---
Platform Screenshots
---