Course Description
The mobile phone is rapidly bringing communication to the most remote areas of the world. NGOs, governments and companies alike are beginning to realize the potential of this ubiquitous tool to address a variety of global challenges. This four-week online professional development certificate course, which has been featured in the New York Times and Fast Company, will explore successful applications that facilitate economic transactions, transform agricultural processes, support public health campaigns and connect learners to educational content. It will also critically engage with issues of equity, privacy and access. Participants can expect a dynamic learning environment with a number of real-world case studies, custom animations and video tutorials, interactions with leading experts in the field and practical simulations to apply new skills and strategies.
Want more information? Over 400 professionals from over 60 countries have taken it already: read a blog post review by a former participant here, and the success story of another alum who got a job after taking this course here.
Course Topics and Featured Tech
Mobile Platforms and Strategies to Collect, Manage, and Analyze Data (Magpi, OpenDataKit, FrontlineSMS)
Banking the Unbanked: the Promise of Mobile Money Systems and Looking Beyond M-PESA
mAgri: The Potential for Mobile Phones to Transform Agriculture (mFarm, Nokia Life Services)
mHealth: Mobile Tools for Diagnostics, Point of Care Support, Patient Adherence, and Other Public Health Purposes (D-Tree, Medic Mobile)
New Approaches to Mobile Surveys & Polling (formhub, GeoPoll)
Mobile Learning: Best Practices for Education on the Move
Course Objectives
Participants will be able to…
Critically analyze opportunities and challenges when working with mobile technology to address social problems in agriculture, public health, education and finance sectors
Connect relevant development, humanitarian and peacebuilding theories to application of mobile technology strategies and tools
Identify and apply appropriate tools and design effective strategies to incorporate mobile technology in global response to social challenges
Course Methodology
This course is delivered entirely online over a period of four weeks.
This course features several live interactive expert presentations each week with leading practitioners, software developers, academics, and donors.
Every live event is recorded and archived for you to watch later.
This course also features a unique hands-on learning environment with animated videos, technology demos, practical activities, networking events, office hours, participant presentations, immersive simulations, and more.
TechChange recommends budgeting a minimum commitment of 5-7 hours per week and scheduling time for the course around your existing obligations.
Participants will have access to all course content for at least 4 months after course completion so the material can be completed and revisited later.
Still have questions? Learn more about Our Model | Browse other Courses
Facilitators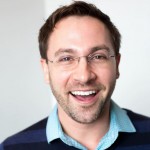 Nick Martin
Nick Martin is an educator, technologist, and social entrepreneur with over ten years of expertise in international development and social innovation. He is the founder and CEO of TechChange and an adjunct faculty member at Georgetown and George Washington Universities. He has won numerous awards for his teaching and leadership and has been featured in the New York Times, Fast Company, The Economist and Forbes.
Guest Experts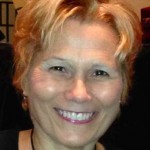 Louise Guido, CEO
ChangeCorp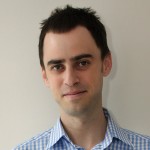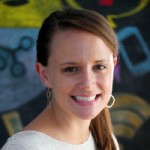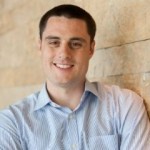 Louis Dorval, Co-Founder
VOTO Mobile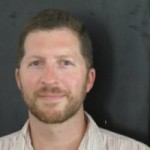 Steve Ollis, COO
D-Tree International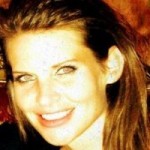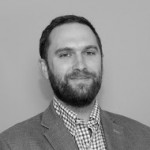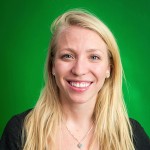 Kelly Church, Credit Project Director
Social Impact Lab
---
Platform Screenshots
---
Course Information
Created:
Last Updated:
Version:
Size:
---
Technical Requirements
Flash: Flash Player 10 or later, and one of the following browsers:
Windows: Internet Explorer 6 and later, Firefox 1.x and later, Safari 3 and later, Google Chrome, Opera 9.5 and later
Mac: Safari 3 and later, Firefox 1.x and later, Google Chrome
Linux: Firefox 1.x and later
HTML5:
Windows: Internet Explorer 6 and later, Firefox 1.x and later, Safari 3 and later, Google Chrome, Opera 9.5 and later
Mac: Safari 3 and later, Firefox 1.x and later, Google Chrome
Linux: Firefox 1.x and later
Apple iOS: Articulate Mobile Player; Apple iOS 5.0 or later on iPad
---
Testimonials

TC105 was really great for developing my understanding of the M4D-world. It can be challenging to keep up with all the many changes in mobiles for development, but this course by TechChange makes it easy with nicely structured, relevant content.
- Arjen Swank, Text to Change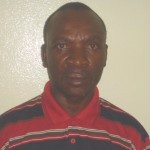 I am highly recommending this course to all friends, colleagues and agencies involved with the use of mobile technology.
- Benjamin Flomo, Mercy Corps - Liberia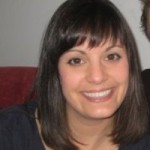 This action packed course it a great way for anyone interested in M4D to further their knowledge, whether a beginner or an expert. The conversation-based learning mixed with readings and videos entices questions and comments from a quite varied international crowd sure to cover any part of a topic! The connection with field experts and ability to go at your own pace guarantee successful learning.
- Beth Ceryak, American Red Cross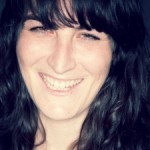 This course is a great way to get to know the different possibilities of ICT4D. It sparks ideas for new projects using these tools and it makes you want to start right now.
- Laura Gees, UNDP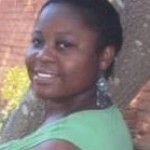 I like the practical examples explored in this course. It has helped me to think of so many different possibilities in using M4D.
- Khanyiwe (Kay) Shawa, Theatre for a Change - Malawi
---