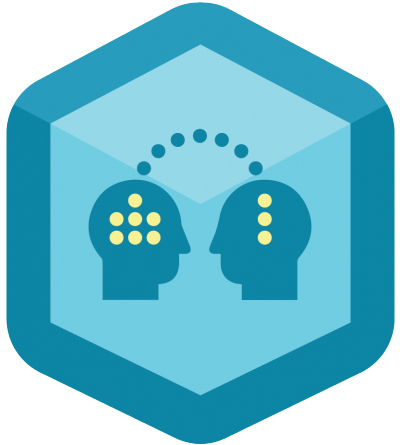 TC112:

Technology for Knowledge Management

July 05, 2016 - July 29, 2016 | Facilitated by Nick Martin

Apply Now
Course Description
Our digitally connected lives have made information increasingly available to all. How do you navigate this world of overabundant information, while making sure that the right knowledge is being incorporated into and captured by your project? How do you ensure that experiential knowledge from the field feeds back into program design, or that best practices from one project are shared with a similar project in another part of the world? The growing field of knowledge management provides a framework and introduces tools to help practitioners improve knowledge flow and ultimately development outcomes.
This course will provides an overview of the knowledge cycle by focusing on skills and strategies to better generate, capture, share, and apply knowledge to development programs. It will feature live interactive guest expert presentations with leading KM specialists, community of practice leaders, and online learning experts. It will also include a unique hands-on learning environment with technology demos, practical activities, networking events, immersive simulations and more. Ultimately, participants will leave the course with an understanding of the tools and techniques to effectively design, deliver and evaluate knowledge management activities.
Course Topics and Featured Tech
Week 1: Introduction to Knowledge Management (People, Process, & Tech)

Week 2: Tech for Collaboration and Capture (Conducting a Knowledge Audit)

Week 3: Tech for Internalizing and Organizing (Developing a KM Strategy and Implementation)

Week 4: The Future of Knowledge Management (M&E for your Project, Social Network Analysis, Technologies on the Horizon)
Course Methodology
The entire course is delivered online. The total time commitment is a minimum of 2-5 hours a week with suggested 7-9 hours per week. The course is designed to be highly interactive and social, but we also work hard to ensure that the majority of the content can be experienced in a self-paced manner. It will feature one or two real-time interactions each week, such as live discussions, live expert interviews, and live simulations. In order to accommodate busy schedules of mission staff from around the world, we've set up a learning environment where participants have plenty of options to explore content that is most relevant to them through live content and interactions, readings, and videos.
Facilitators will produce weekly audio podcast recaps for participants to catch up on key conversations and topics. Participants can also access all course content six months after course completion so the material can be revisited later.
Read the a working draft of the syllabus here.
Course Price
$395 if application and payment is submitted by June 3, 2016
$445 if application and payment is submitted by June 19, 2016
$495 if application and payment is submitted by course start date
Group discount rates available. For more details, please contact us at social [at] techchange.org.
If you are not happy with your course experience for any reason, TechChange is happy to discuss refunds.
Still have questions? Learn more about Our Model | Browse other Courses
Facilitators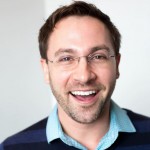 Nick Martin
Nick Martin is an educator, technologist, and social entrepreneur with over ten years of expertise in international development and social innovation. He is the founder and CEO of TechChange and an adjunct faculty member at Georgetown and George Washington Universities. He has won numerous awards for his teaching and leadership and has been featured in the New York Times, Fast Company, The Economist and Forbes.
Guest Experts
---
Platform Screenshots
---
Course Information
Created:
Last Updated:
Version:
Size:
---
Technical Requirements
Flash: Flash Player 10 or later, and one of the following browsers:
Windows: Internet Explorer 6 and later, Firefox 1.x and later, Safari 3 and later, Google Chrome, Opera 9.5 and later
Mac: Safari 3 and later, Firefox 1.x and later, Google Chrome
Linux: Firefox 1.x and later
HTML5:
Windows: Internet Explorer 6 and later, Firefox 1.x and later, Safari 3 and later, Google Chrome, Opera 9.5 and later
Mac: Safari 3 and later, Firefox 1.x and later, Google Chrome
Linux: Firefox 1.x and later
Apple iOS: Articulate Mobile Player; Apple iOS 5.0 or later on iPad
---