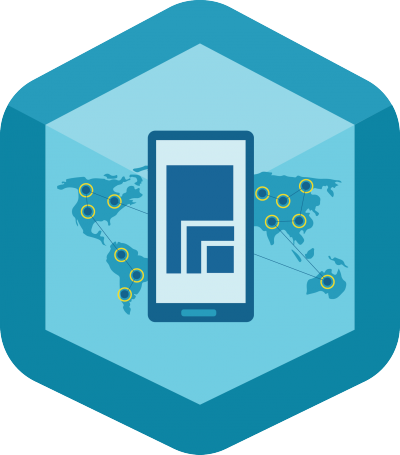 TC037:

Introduction to Applied Political Economy Analysis (PEA)

June 04, 2019 - June 29, 2019 | Facilitated by Marc Cassidy and 3 more instructors.

Apply Now
Course Description
The international aid industry is going through a paradigm change. Donors are looking to Do Development Differently (DDD) to increase their return on investment through politically smart programming that increases local ownership. But what does that mean across complex political, social, and economic contexts? In this course on applied Political Economy Analysis (PEA), we will equip you with the tools, methodologies and mindset you need to Think and Work Politically (TWP) and engage in effective adaptive management.
Using a blended learning approach, the instructors will guide participants through the PEA baseline process via research on the political economy of USAID. Using the USAID TWP/PEA Analytical Framework, we will jointly learn how to conduct a PEA starting with research on questions like:
Why does USAID carry out development programming the way it does?
What are the barriers and opportunities for the agency to move towards more politically informed approaches to programming?
Course Topics and Featured Tech
In this course, we will develop research questions, conduct a literature review/desk study, develop key informant lists, and gain an understanding of the critical process of triangulation needed to analyze our findings. We will then develop a set of recommendations with related implications for USAID in consideration of full-scale adoption of this new aid paradigm, the Journey to Self-Reliance.
You will also will learn about the skills to design your own baseline PEA and appreciate the value of building a long-term, iterative TWP process within your program or organization. Following this course, you will have the skills and knowledge to make better strategic decisions for existing programs and important new business directions for your organization.
Course Objectives
This course will help you acquire highly transferable skills used by all political economy analysts. These skills are grounded in qualitative research methods and utilize all the traditional, new media, and meta-data resources at our disposal today. But what does that mean exactly? It means that upon completion of this 4-week course, you will be able to conduct a baseline applied political economy analysis.
At the conclusion of the course, participants will be able to:
Understand what the Doing Development Differently/Thinking and Working Politically paradigm change means for the international development industry
Learn how develop a thorough applied PEA scope of work, core, and list of supporting research questions.
To become proficient in USAID's TWP/PEA framework
To select, design, and use tested research methods using new sources for traditional data, new media and meta-data
To know how to apply the PEA methodology to design and win new programs and manage them more adaptively
Course Methodology
This course is delivered entirely online over a period of four weeks.
This course features several live interactive expert presentations each week with
leading practitioners, educators, technologists, and more.
Every live event is recorded and archived for you to watch later.
TechChange recommends budgeting a minimum commitment of 5-7 hours per
week and scheduling time for the course around your existing obligations.
Participants will have access to all course content for at least 4 months after
course completion, so the material can be completed and revisited later.
Course Price
$395 if application and payment is submitted by April 4th, 2019
$445 if application and payment is submitted by May 4th, 2019
$495 if application and payment is submitted by course start date
Group discount rates available. For more details, please contact us at social@techchange.org
Still have questions? Learn more about Our Model | Browse other Courses
Facilitators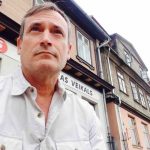 Marc Cassidy
Marc Cassidy has over 25 years of international development experience with a specialization in applied political economy analysis (PEA). He currently serves as part-time Senior Democracy Fellow for applied political economy analysis at USAID's Democracy, Rights and Governance Center of Excellence. He is also an independent consultant and president of Adapt LLC. He has contributed to the development of PEA guidance for USAID and NGOs; and advises and trains donors and implementers on how to incorporate thinking and working politically (TWP) into their program/project design, implementation and monitoring, and evaluation processes. Marc has participated in research design, served as team leader and member of various applied political economy research assignments on such topics as sustainable fisheries, environmental impact assessments, public service reform, anti-corruption strategies, garment sector labor rights, HIV-AIDS, agriculture, among others. Marc earned a graduate degree in Regional Planning (MRP) and a second degree in Latin American and Caribbean Studies (MA) from the State University of New York at Albany.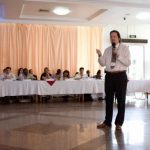 Nick Demeter
Nick Demeter has over 20 years of experience in the design, delivery, evaluation, and contextually driven adaptation of international development programs focused on gender equity and social inclusion (GESI), conflict management, community development, capacity building, local governance, civil society, youth, elections processes, and monitoring, evaluation, research, and learning (MERL). He has conducted political economy analysis (PEA) trainings and reports in developing countries and for staff at Washington DC based organizations. His approach to PEA is utilization-focused, taking the techniques, tools, and methodologies used to conduct penetrating PEA and applying to them to the entire USAID program cycle.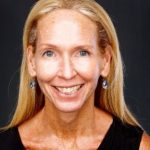 Suzanne Kelly-Lyall
Suzanne Kelly-Lyall is a senior policy advisor for ASEAN affairs, China, governance, environment, and security issues in Asia. She advises public, private and civil society organizations on capacity building, governance issues, and effective stakeholder engagement in Southeast Asia. Her career reflects the nexus of academic, policy and development concerns. Using a tailored political economy analysis methodology, Suzanne provides actionable research to USAID and its implementation partners. She has conducted field research in Jordan, Ukraine, Myanmar, Vietnam, Cambodia, Laos, and Thailand. Using a proprietary software tool, Suzanne's approach provides clients with quantitative and qualitative tools so that program design and adaptation is supported with data-driven analysis. Suzanne obtained an M.A. International Relations, emphasis on East and Southeast Asian Affairs and U.S. foreign policy in the region from The School of International Service, American University, Washington, D.C.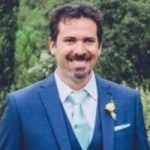 Alex O'Riordan
Alex O'Riordan has over 20 years of international development experience with specializations in political economy analysis, country strategies, multi-donor initiatives and development effectiveness. He is currently the Team Leader of a project providing EU country delegations and headquarters with support on aid and development effectiveness, analysis, and programming of country strategies. O'Riordan was also the Team Leader for a four-country study on political economy analysis and fiscal space for UNICEF and has recently completed political economy analysis studies for the UK and US governments in Southern and Eastern Africa. Alex received his PhD in Economics from the University of Cape Town.
Platform Screenshots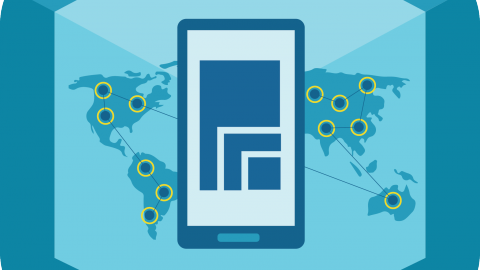 ---
Technical Requirements
Flash: Flash Player 10 or later, and one of the following browsers:
Windows: Internet Explorer 6 and later, Firefox 1.x and later, Safari 3 and later, Google Chrome, Opera 9.5 and later
Mac: Safari 3 and later, Firefox 1.x and later, Google Chrome
Linux: Firefox 1.x and later
HTML5: Windows: Internet Explorer 6 and later, Firefox 1.x and later, Safari 3 and later, Google Chrome, Opera 9.5 and later
Mac: Safari 3 and later, Firefox 1.x and later, Google Chrome
Linux: Firefox 1.x and later
Apple iOS: Articulate Mobile Player; Apple iOS 5.0 or later on iPad
---