Course Description
3D printing is primed to change our physical world. Twenty years after the Internet and cell phones fundamentally changed how humans communicate with each other and exchange information, this new technology is set to revolutionize the way that we make products by bringing factory to the people and ushering in a new era of innovation and creativity in manufacturing.
As 3D printers become more sophisticated and affordable and a number of patents expire, their potential to assist in response to global development and humanitarian challenges increases dramatically. Already 3D printers have been used to print low-cost soft-tissue prosthetics and medical supplies like customized tracheal valves, umbilical cord clamps, and splints. Efforts are underway to make it possible to print things like solar panels, greenhouses, dental implants, and more.
This four-week online certificate course will explore case studies across a range of sectors from disaster response to health, to agriculture, and energy. It will attempt to address questions like: can 3D printing truly provide significant reductions in supply chain time and costs? How might it be introduced inclusively into communities so as not to augment the digital divide? How long before it can effectively benefit the world's most marginalized individuals?
The course will provide a basic introduction to the technical fundamentals of 3D printing and assist you in connecting with local maker spaces and 3D printing communities in your country. It will also consider various obstacles to adoption including: supply chain challenges, insufficient electricity and internet coverage; and legal issues related to intellectual property. All TechChange online courses provide a unique hands-on learning environment with animated videos, technology demos, practical activities, networking events, immersive simulations and more.
Course Objectives
At the conclusion of the course, participants will be able to:
critically analyze both the opportunities and the pitfalls that emerge when working with 3D printers for international development and humanitarian response.

connect relevant development theories to the technological strategies and tools discussed in the course

manage specific software platforms and tools for 3D printing activities

design dynamic and effective strategies for using 3D printers for international development and humanitarian response.

develop critical self-confidence for working with 3D printing technology to address global development and humanitarian challenges.
Course Methodology
This course is delivered entirely online over a period of four weeks.
This course features several live interactive expert presentations each week with leading practitioners, software developers, academics, and donors.
Every live event is recorded and archived for you to watch later.
This course also features a unique hands-on learning environment with animated videos, technology demos, practical activities, networking events, office hours, participant presentations, immersive simulations, and more.
TechChange recommends budgeting a minimum commitment of 5-7 hours per week and scheduling time for the course around your existing obligations.
Participants will have access to all course content for at least 4 months after course completion so the material can be completed and revisited later.
Still have questions? Learn more about Our Model | Browse other Courses
Facilitators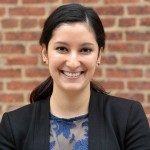 Sara Pitcairn
Sara Pitcairn is ​Co-Director of Instructional Design at TechChange, where she works with clients to develop and design custom online ​learning experiences​, ranging from webinar series to facilitated and on-demand courses. Prior to TechChange, Sara taught middle and high school STEM courses at the Barrie School, where she also​ ​led an Engineering Product Design program for high school students. Sara graduated from Yale University with a degree in Mechanical Engineering, which sparked her passion for design thinking and human centered design.
Guest Experts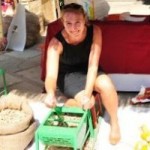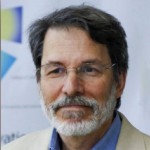 Jon Schull
Founder of e-NABLE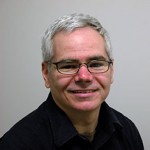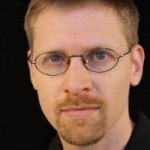 Jeremy Simon
Founder of 3D Universe

Matthew Rogge
Tech for Trade
---
Platform Screenshots
---
Technical Requirements
Flash: Flash Player 10 or later, and one of the following browsers:
Windows: Internet Explorer 6 and later, Firefox 1.x and later, Safari 3 and later, Google Chrome, Opera 9.5 and later
Mac: Safari 3 and later, Firefox 1.x and later, Google Chrome
Linux: Firefox 1.x and later
HTML5:
Windows: Internet Explorer 6 and later, Firefox 1.x and later, Safari 3 and later, Google Chrome, Opera 9.5 and later
Mac: Safari 3 and later, Firefox 1.x and later, Google Chrome
Linux: Firefox 1.x and later
Apple iOS: Articulate Mobile Player; Apple iOS 5.0 or later on iPad
---