TechChange is excited to present the Tech Talks conversation series. We will host hour-long online sessions on topics ranging from mobile technology to 3D printing for social good. The Tech Talks series is free and open to all, and will feature conversations with engaging speakers from TechChange courses. We invite you to participate in these interactive sessions by asking questions and creating a dialogue with experts in technology for social change. We look forward to learning with you!
Upcoming Conversation:
Drones for Humanitarian Response: A Conversation with Patrick Meier

Previous Conversations: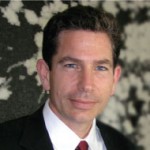 Dr. Joel Selanikio joined us on February 26th at 10am EST for a virtual fireside chat to discuss his recent three month tour in Sierra Leone treating Ebola patients and his efforts to improve data collection practices across the world with his mobile data collection software Magpi. Click here to view the recording.
 TechChange hosted a one-hour conversation with Jon Schull and Jeremy Simon of e-NABLE on January 22nd at 10am EST. Click here to view the recording.
e-NABLE is a global online community of humanitarian volunteers designing, building and disseminating inexpensive, functional 3D-printed prosthetics.
 Jon Schull is the founder of e-NABLE. He is also Co-Founder of the Rochester Cycling Alliance and Innovation Faculty at the Rochester Institute of Technology School of Interactive Games and Media.
Jeremy Simon is a founding partner of 3D Universe. 3D Universe is a community dedicated to helping make 3D printing and related technologies more accessible for people of all ages and backgrounds. 3D Universe works with the e-NABLE volunteer community to develop and produce 3D printed prosthetic devices for those who need them.