Need a learning solution?
TechChange is here to help
Repurpose any of our courses and deliver them around the world or build one with us from scratch using our social learning platform.
BRINGING SKILLS TO A COMMUNITY OF SOCIAL GOOD PROFESSIONALS
TechChange is a social enterprise that helps organizations and companies increase their social impact and take their work to the next level. We do this through providing a learning platform that specializes in delivering professional development and training courses. Our talented team of technologists, animators, and educators create customized, high-quality digital education materials optimized for internet and mobile distribution.

Watch our video to learn more about what sets our approach and platform apart from the rest.
OUR TRAINING SOLUTIONS
Using our proprietary LMS, our platform is built for interactive, social learning. We will work with you to develop a training structure based on your needs - from live, facilitated courses to self-paced trainings using Articulate technology. We can create the perfect mix of course types to fit your needs.
Facilitated Courses

Whether you have your own content, want to repurpose ours, or work together to build something from scratch, we'll ensure your live courses keep participants engaged and inspired.
CLICK HERE FOR DETAILS
On-Demand Courses

Our team of instructional designers and animators can work with you to create compelling self-paced courses that participants can complete at their own pace.
CLICK HERE FOR DETAILS
Platform Licensing

Already have your content built out, or want to do everything in house? We'll give you the keys to our platform and brand it for your needs, all while giving participants a first-class learning experience. Plus, we'll throw in some training to make sure you're giving the best learning experience possible!
CLICK HERE FOR DETAILS
Don't see what you're looking for? Reach out to us for information on custom solutions, in-person trainings and much more at enterprise@techchange.org
EXPLORE OUR PLATFORM
FIND THE RIGHT SOLUTION FOR YOUR ORGANIZATION
Want to see what a live, facilitated course looks like on our platform? Click to demo our platform and see it in action.

We've developed self-paced trainings that have been been deployed in 198 countries. Click to see examples of our work using Articulate Storyline.

We've built our platform from the ground-up by bringing together technologists and educators who've thought critically about how to deliver content online, especially in developing countries. Our platform is based on a social learning model and is built for interaction and engagement. Click to watch a demo of our platform in action.
Who's Using TechChange?
TechChange has delivered trainings to more than 10,000 students from 198 countries. We've worked with more than 100 NGOs, Fortune 500 companies and foundations to increase the positive impact they make in the world.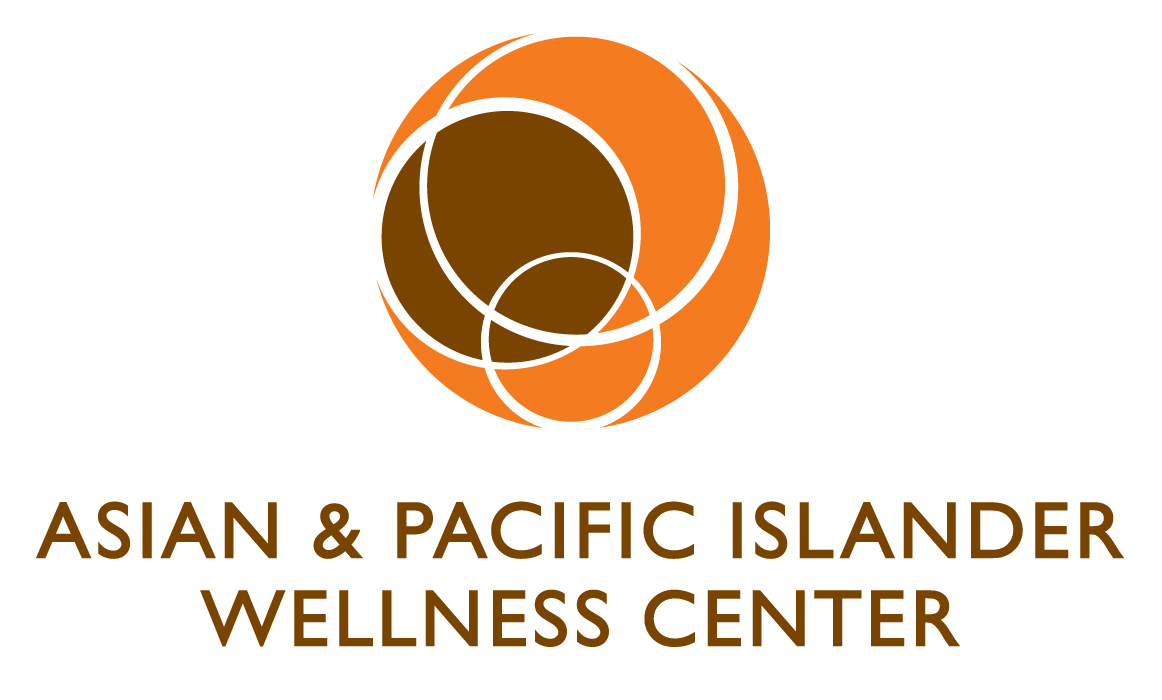 API Wellness Center: HIV/AIDS
API Wellness Center partnered with TechChange to develop a two-part training course for HIV education providers in California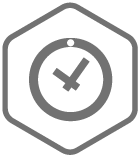 2 hours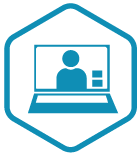 8 live events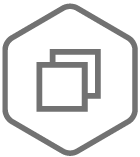 50 slides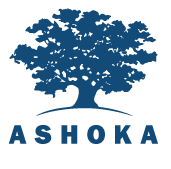 Ashoka Online Learning Support
TechChange provided Ashoka with a custom learning platform for a course on Social Intrapreneurship and Wellness.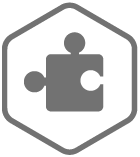 12 months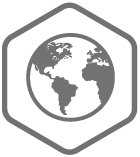 2 countries
MEET THE INSTRUCTORS
Our global network of facilitators are multi-lingual and experienced in teaching online and in-person.
Nick Martin

Founder and CEO of TechChange, Professor at Georgetown and George Washington Universities
Nick Martin is an experienced educator passionate about helping NGOs maximize their potential impact by sustainably bringing educational programming and trainings to a global audience.
LEARN MORE ABOUT NICK
Emily Fruchterman

Director of Instructional Design
Emily Fruchterman works at the at the intersection of peacebuilding, public health, and technology. She is passionate about online learning and bringing education to those who need it most.
SEE INSTRUCTIONAL DESIGN WORK
Chris Neu

Chief Operating Officer at TechChange
As COO of TechChange, Chris is passionate about maximizing organization resources and bringing these skill to NGOs who are looking to scale learning programs. He is also one of our leading course developers and facilitators.
READ CHRIS NEU'S WRITING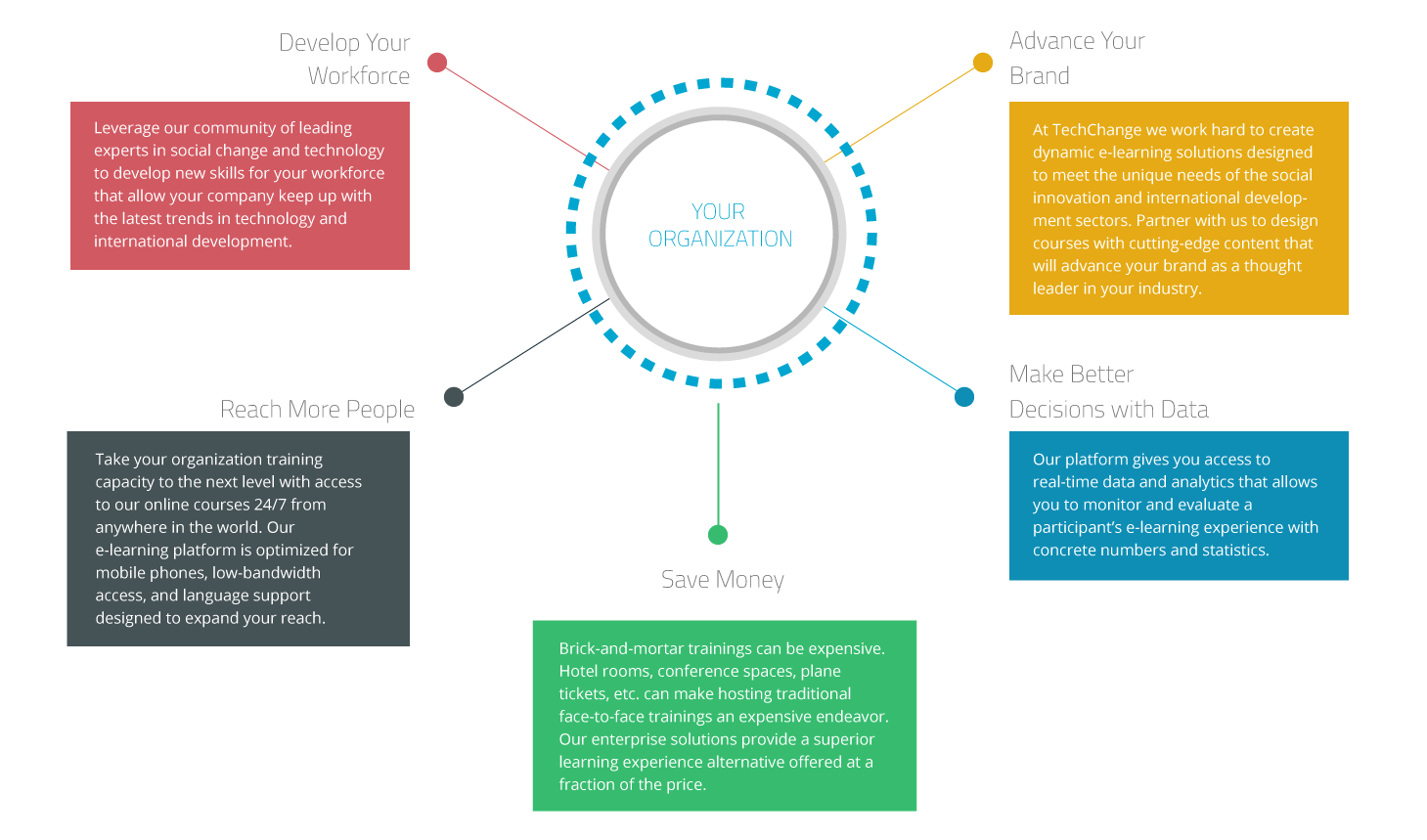 WHAT YOU GET WITH OUR PLATFORM

Customization
Choose from more than 24 courses to customize or work with us to build your content from scratch
Custom theming and branding
Instructional design support

Accessibility
Mobile phone access
Low-bandwidth compatibility
Language support
Live event broadcasting

Data & Metrics
User statistics
Comprehensive metrics tracking
Custom game mechanics